(Check out their card number designation of these cards! They are # -3, -2, and -1)
Gummy, Things Just Got Real
Nightmare Star, Solar Flare
(no name)
-blank-
Possibly Slenderpony!
How in God's name does this card work? Why would you have it (or 3) in a deck?
Ultimately, this card -
blank
- is a 3 powered Friend that has no requirements and only costs 1 AT. That's a pretty sweet deal!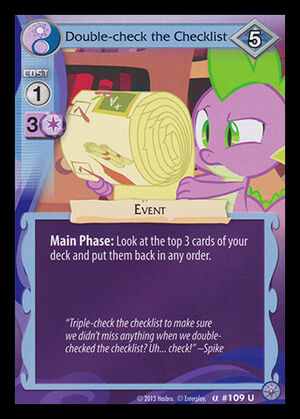 It would be wise to have other cards that allow you to peak at the top card(s) of your draw deck though
. (ie Double Check the Checklist).